About us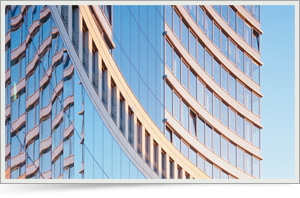 We, for sure, may declare that BI-leasing is an established expert in IT projects' realization.
We may state that we specialize in corporate information systems construction.
We may say that we optimize business processes, that our servers are the most rapid and have
the highest capacity, that our staff is the most experienced. But there is hardly any company
that doesn't say such things. For our side, we would like our company to be associated with Hi-tech.
As far as we are fond of this field of knowledge, we are fond of our work and we have an idea how
to turn enormous amounts of your digital information to a visually friendly product.
We use hi-tech solutions in order to make a complex simple.In our title «BI-leasing» we use
abbreviation from Business intelligence, which usually means software, created for helping managers
in analyzing information, regarded to their company and its environment. There are several ways of
understanding this term:
BI – are methods and tools, used while forming informative current reports. In this case the main aim of business intelligence is to produce essential information to user.
BI – are tools, used to transform, store, analyze, design, deliver and root information used while working on the tasks, connected with decision making in terms of actual data.
BI-leasing - is Hi-tech in business intelligence.